Experienced Annapolis Divorce Attorneys for Complex Family Law Issues
Proactive strategies for clientele throughout Maryland
The decision to end one's marriage is never easy. Each family faces its own unique set of circumstances, which deserve to be treated with discretion and care. The elite Annapolis family law attorneys of Cynthia H. Clark & Associates, LLC, have provided effective solutions for families facing complex divorce, custody and support issues since the firm's inception. With more than 30 years of combined experience, the firm draws on its prior experiences to anticipate potential issues that may arise, while tailoring its work to clients' specific goals. When you are ready to take the next step, trust Cynthia H. Clark & Associates, LLC, to guide you.
Understanding the divorce process in Maryland
Generally speaking, in order for a couple to file for divorce in Maryland, one of the two spouses must reside in the state for six months before filing any paperwork. At this point, the couple has two distinct choices:
File for a limited divorce. A limited divorce does not end a marriage; however, one may use the court in a limited divorce proceeding for issues regarding custody, visitation, child support and alimony.
File for an absolute divorce. This is what most people think of when they hear the term "divorce." These proceedings put a legal end to the marriage, and issues relating to property distribution, custody, visitation, child support and alimony are finalized.
Your personal circumstances determine the grounds under which you may divorce. Limited divorce offers you four grounds: Separation, Desertion, Cruelty of Treatment, and Excessive Vicious Conduct. Absolute divorce offers you eight grounds to choose from: Adultery, Insanity, Desertion, 12 Month Separation, Cruelty of Treatment, Excessive Vicious Conduct, Mutual Consent and Criminal Conviction.
Any couple with minor children must live apart for at least one year in order to file. Those parties who have executed a Separation Agreement, and do not have any minor children, can file for divorce after the Separation Agreement is executed, as there is no longer a requirement of separation.
Dividing a life
Even couples who have decided that ending the marriage is better for both of them face challenges when it comes to separating their lives. The Annapolis divorce lawyers of Cynthia H. Clark & Associates, LLC, provide comprehensive counsel for their clients in the areas of:
Whether you are starting the divorce process or looking for a modification to an existing order, you can trust the firm to protect your best interests.
Assistance for military families
Maryland is home to a large number of military families who face distinctive challenges when it comes to matters of divorce, property division, custody and support. The Annapolis military divorce lawyers of Cynthia H. Clark & Associates, LLC, are well versed in the Servicemembers Civil Relief Act (SCRA), the Uniformed Services Former Spouses' Protection Act (FSPA) and other laws and regulations that affect and/or govern military divorce proceedings. From procuring the stay to dividing pensions to complex issues regarding deployment and residency, as well as other complex issues, the firm has the skills, resources and experience you want and need to reach a successful resolution.
Work with an elite Annapolis divorce lawyer to secure your future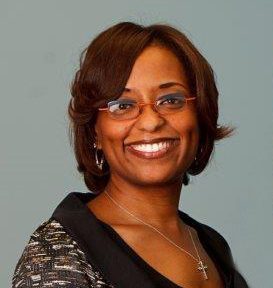 The Annapolis divorce lawyers of Cynthia H. Clark & Associates, LLC, understand that clients have different needs, and therefore may seek different alternatives when it comes to how and when they chose to end their marriages. All options are explained to and reviewed with you before any paperwork is filed to ensure that all concerns are addressed. To reserve a consultation at the firm's Annapolis office, please call 410.921.2422 or fill out this contact form.