Annapolis Military Family Law Attorneys Outline Your Child Custody Considerations
Compassionate family law attorneys protecting the rights of military service members to custody and parenting time with their children throughout Maryland

As a member of the Unites States Armed Forces, your work is to protect the freedoms that Americans hold dear. One of the challenges of being a service member is that it often requires time spent away from the family when you are on a deployment. Balancing time with family and the demands of the work can be challenging. When you are going through a divorce and you have your child's needs to consider, you may wonder how your basic right to have access to your child and sufficient parenting time with them will be protected while you are away from home base, doing your job.
Child Custody for Military Members and Veterans
The trusted Annapolis family law attorneys at Cynthia H. Clark & Associates, LLC understand your struggle, and we are here to make sure that your custody rights that are protected by law are honored as the custody decisions are being made. We can work with you as you negotiate a Parenting Plan agreement with your soon-to-be-former spouse, and make sure that it is in alignment with your Family Care Plan when you are anticipating a long deployment. We have substantial experience working with military families, so you can rest easier knowing you and your children are in good hands.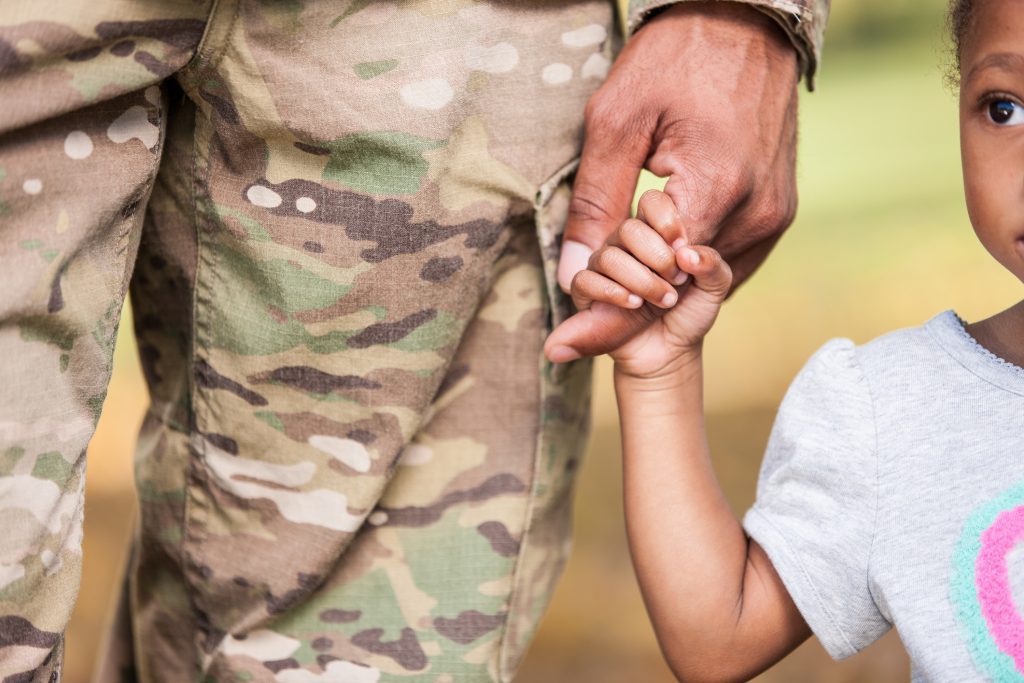 Legal protections for military parents
Military parents have rights under a federal law called the Servicemembers Civil Relief Act (SCRA). The SCRA protects active-duty members of the military with a stay of court and administrative proceedings when military duties affect your ability to participate in the case. An automatic stay of 90 days is available when you make a request in writing. The judge has the discretion as to whether they will approve any additional delay. This would keep your former spouse from being able to obtain custody changes while you are away on deployment, and are unable to be present for the hearing.
Relocation issues for military parents
If you are facing a relocation related to your military service which will have an impact on your current custody arrangement, you are required by law to inform the court (and the other party) at least 90 days before the move. Often, service members are not given 90 days advance notice before a required relocation. In these cases, the judge has the ability to waive that requirement. (MD Fam L Code § 9-106 (2015))

At the end of the day, you want the peace of mind that comes from knowing that the divorce is not going to jeopardize your relationship with your child, and that the demands of your work in the military will not put you at a disadvantage in the process of deciding custody. The experienced Annapolis military divorce attorneys at Cynthia H. Clark & Associates, LLC are here to be your advocates, to make sure that you get the best settlement possible and that your custody rights are protected.