Servicemembers Civil Relief Act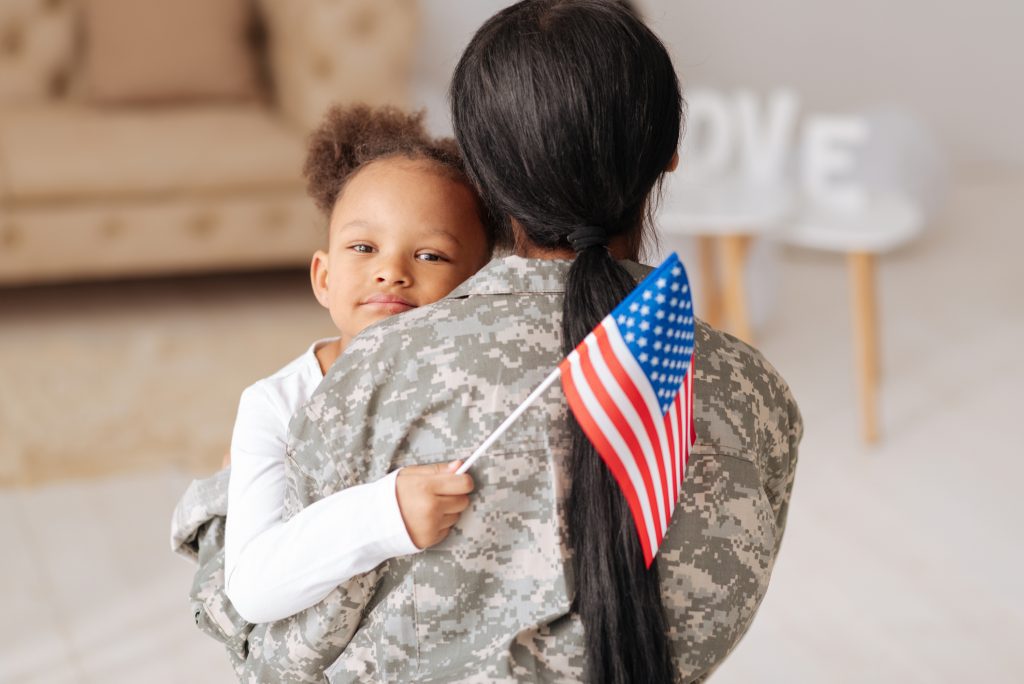 The Servicemembers Civil Relief Act (SCRA) allows for a 90 day stay on all civil litigation matters concerning active-duty members of the Army, Navy, Marines, Air Force or Coast Guard, or a member of the National Guard who has been called into active service for a period of at least 30 days. This stay can apply if a military spouse wishes to seek a divorce, or in matters of child custody and visitation.
Whether or not a servicemember is granted a stay in a child custody case depends on how long he or she has been deployed and where he or she is stationed, as well as what the court believes is in the child's best interest. There is no law governing whether or not military parents may or may not serve as primary custodial parents; however, it is important to have a skilled family law attorney represent you during hearings and negotiations to ensure that your best interests are protected.
Military parents and civilian parents are subject to the same laws and guidelines when it comes to child support. Each Service requires that a parent provide "adequate" child support, though the definition of "adequate" varies between the different service branches.
Cynthia H. Clark & Associates, LLC assists military and civilian parents seeking child support by outlining realistic expectations for what a parent might expect based on military and Maryland state guidelines. The firm fights on behalf of clients to ensure that their goals are met within the confines of the law by building creative strategies based on more than 30 years of collective experience helping military families.