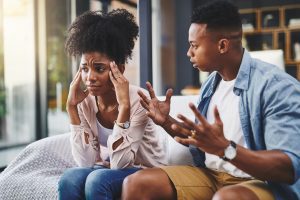 After a divorce when children are involved, the issue of parental relocation can be quite complex. Sometimes it may seem like a difficult puzzle to solve, but, there is good news: it is possible to put together a parenting plan, or modify an existing one, that can allow one parent to relocate but still meet their parental responsibilities.
Shared parenting is workable even when parents live far apart—although it does work best with older children. However, parental relocation is not something anyone should go into without a lot of thought about how it could affect your children and the effect it could have on their relationship with you and their other parent.
Co-parenting over distance
Psychology Today discusses the impact of co-parenting on children when one parent relocates more than an hour away. It's probably not surprising that research shows that children tend to do better if their parents stay in the same general area (less than an hour away). However, the article also offers some great tips on how to better co-parent over a distance.
In a study entitled "Relocation of children after divorce and children's best interests: new evidence and legal considerations," Braver et al studied 500 college students who grew up with divorced parents. The researchers divided the students into two groups—one where neither parent moved more than one hour away from the family home, and one where one parent did. They measured the children's emotional and psychological adjustment, health, and other factors.
The results? Children with a parent who moved more than an hour away were found to be "disadvantaged," with poor scores on measures like hostility, feelings about their parents' divorce, life satisfaction, and physical health.
Psychology Today also points to another study, "Developmental issues in relocation cases involving young children: when, whether, and how?" that hypothesizes that the stress of relocation disrupts psychologically important aspects of the parent-child relationship, which can adversely affect children. And, young children are particularly susceptible to these disruptions and may suffer the most, with long-term effects.
How Annapolis parents can ease the transition
The authors of the latter study, Kelly and Lamb, offer some advice and guidelines for relocation that can help your child maintain stable relationships with both parents:
Consider waiting to relocate until your child is around or older than three years old. At that age, his or her cognitive and verbal skills are more developed to better maintain long-distance relationships.
As your children get older, their developmental needs will change, and those should always be your and your ex-spouse's priority, even if that means changing schedules or modifying custody agreements.
Include consistent and regular use of phone calls, email, and video chat during the times when the child is separated from the other parent. However, remember that these types of communication should never take the place of in-person contact.
Co-parenting over distance requires much thought, creativity, and flexibility. If you find yourself in these circumstances, it may be wise to enter into mediation or modify your formal parenting plan with your child custody attorney.
A note about military families
If you are being relocated due to military service, and it affects your current custody arrangement, you may need an attorney to speak to a judge on your behalf. You may need this especially if you haven't been given the required 90 days' notice family court requires prior to your relocation orders. A judge can waive that requirement for you if needed.
The main priority in any discussion about relocating should be your child. Even though an hour or two may seem manageable to you, to your child it could seem insurmountable. However, with flexibility and prioritization, your child can emerge emotionally intact and confident.
At Cynthia H. Clark & Associates, LLC we believe in the best interests of your child. Our family law attorneys advocate for you and for them in all matters of family law. To reserve a consultation at our office in Annapolis, please call 410.921.2422 or fill out our contact form.