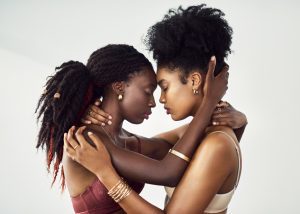 Couples who never had children together might find it easier to simply make a clean break after the divorce is final and agree to live separate lives. However, couples who have a child together will be linked for at least a few more decades – if not for the rest of their lives. It can be easier and far more rewarding to co-parent your children if you can be on civil (if not friendly) terms with your former spouse.
To that end, we have a few tips to share about how you might try to reinvent your relationship with your ex. The ultimate goal is for you both to be better co-parents, and to set a healthy example for your children to follow.
Have a candid conversation about the boundaries of the new version of your relationship. You will know whether or not you want to pursue any kind of contact with your spouse outside of what is necessary for dealing with the children and their needs. If you both decide that it is time to leave the past behind you, then you can come to an agreement on how you will relate to one another.
An apology can be a powerful catalyst for the healing process. Saying that you are sorry and hearing your ex-spouse apologize might be what you need to hear in order to hit the reset button and move on to a new stage of your relationship as co-parents.
Make sure that you find the emotional support you need outside of this relationship, so that you are not looking to your former spouse to fill that role.
It can be helpful to view yourselves as partners working towards the common goal of co-parenting your child.
Never communicate through the children. Come to a mutual agreement about how you will communicate, whether by phone, email or text message.
Find a solution for sharing your calendars to make scheduling activities and visitation times easy and avoid confusion.
It is not always a great idea to try to be friends with your ex-spouse. When it is clear that the other party has not moved on and is looking for the slightest indication that you are interested in rekindling the romance, or if the other party has been abusive to you in any way, pursuing a friendship should be out of bounds.
Going through a divorce can change people. It can make them appreciate those things that they might have taken for granted in their partner, but it can also inspire introspection and personal growth. Also, the time apart and the space between you as you each move into your new lives and new routines gives you a whole new perspective on life. If the two of you can keep the needs of your child at the forefront of your minds, it gives your new relationship a new point of focus.
If you find that you cannot be friends with your ex-spouse, aim for civility. You and your children will be better off for it.
At Cynthia H. Clark & Associates, LLC, we help clients navigate the often troubling process of divorce, deciding child custody and rebuilding their lives after divorce. We invite you to contact us or call us at 410.921.2422 to schedule a consultation in our Annapolis office to discuss your case with a knowledgeable Maryland divorce attorney today.