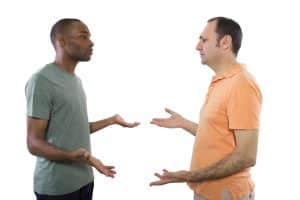 The landmark case, Obergefell v. Hodges, which legalized same-sex marriage, has had a life-changing impact on the cultural landscape of this country. But who would have known that it might also have had a significant impact on the number of teen suicides? Suicide is the second leading cause of death for people between the ages of 10 and 24, according to The Trevor Project, a national support organization for LGBTQ teens and young adults. Their research has found that gay, lesbian and bisexual teens have a suicide rate that is four times higher than that of heterosexual teens.
A study that was published in the JAMA Pediatrics in April 2017 seems to draw a link between the legalization of same-sex marriage and a decrease in teen suicides in this country. A study that utilized self-reported data from more than 750,000 students living in states where same-sex marriage was legalized saw a significant drop in suicide rates, as compared to students in the same age range living in other states.
The science of saving a life: the benefits of same-sex marriage
Scientists, according to a story published in the Washington Post, identified an association, rather than a causal relationship, between decreasing suicide rates and same-sex marriage legalization. Though the study was not trying to figure out why there was a decrease in suicides, scientists speculated that the legalization of same-sex marriage reduced the social stigma of being a sexual minority. Julia Raifman, one of the authors of the study and an epidemiologist at the Johns Hopkins School of Public Health in Baltimore, said "Policymakers need to be aware that policies on sexual minority rights can have a real effect on the mental health of adolescents. We can all agree that reducing adolescent suicide attempts is a good thing, regardless of our political views."
The scientists involved in the study compared suicide rates before and after same-sex marriage was legalized. After same-sex marriage was legalized, the number of self-reported suicide attempts decreased from 8.6 percent to 8% among all students surveyed. For gay, lesbian, and bisexual students specifically, the rate of suicide attempts decreased by 14% from 28.5% to 24.5%. Researchers extrapolated that this would be equal to 134,000 fewer adolescents attempting suicide each year.
In a commentary about the new JAMA study, Mark L. Hatzenbuehler, Ph.D. noted that one of the biggest reasons for the higher suicide risk for LGBTQ youth is the stigma, and the feelings of rejection from friends, family and society, along with an internalization of homophobia.
When you are facing a family law dispute, or you are considering divorce, we have a team of skilled Maryland family law attorneys at the law firm of Cynthia H. Clark & Associates, LLC, who are here to advocate on your behalf and protect your interests. You are encouraged to give us a call at 410.921.2422 or complete our contact form and schedule a conversation about your legal challenge with a knowledgeable Maryland divorce lawyer today.