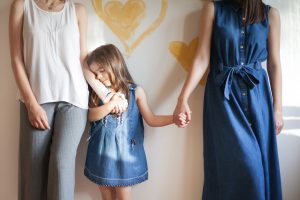 When a couple who has children divorces, their actions will have a deep and lasting impact on the child. So often, couples get so caught up in the conflict, and the gut-wrenching pain of ending a marriage and dividing households, that they can lose sight of the impact that the divorce is having on their child. The Maryland Parenting Plan is the document that will govern their lives as co-parents, and it will make sure that the interests of the child are paramount amongst all of the peripheral strife that is occurring as the marriage dissolves. Children benefit from structure, order and routines. Taking the time to work with an experienced Maryland child custody attorney will help to make sure that the child's needs are carefully considered, that the plan is flexible enough to be practical, but is structured enough to honor all parties involved.
Developing a parenting plan
While it might seem tedious and time consuming, a well-considered, carefully developed parenting plan that delineates structure and routines can help smooth out the potentially difficult transition that children whose parents are divorcing must go through. When there is a structured plan in place it makes everyone's life easier, but the child will most likely reap the greatest benefit.
A parenting plan is completely customized to consider the needs of the child in question and they include such topics as:
Vacation and holiday schedules
Parents' work schedules
Educational, sports and other extracurricular activities for the child
Transportation
Child care
Travel plans
Emergency plans
Religious education
Health care/ doctor visits
In some situations, parenting plans will include whatever special circumstances apply to a child, for example a child with special needs, physical handicaps, or mental health challenges. The plan should include specific schedules with regard to pick-up and drop off days and times, holiday arrangements, and how the parents will communicate with one another and how the non-custodial parent will communicate with the child.
How much detail should a parenting plan include?
In her groundbreaking book about families and divorce, The Good Divorce, author Connie Ahrons created a typology of post-divorce spousal relationships. The descriptions of these relationship types can be helpful when trying to figure out exactly how much detail might be required for a parenting plan agreement. As a general rule, the more conflict between parties the higher the level of detail will be required in the parenting plan. The five categories of post-divorce relationships between co-parents include:
Perfect Pals. These two have maintained a friendly rapport, they remain connected and might even share holiday or birthday celebrations. Perfect pal relationships would allow a greater amount of flexibility in parenting plan agreements.
Cooperative Colleagues. Although they do not consider each other to be friends, they can still interact and communicate easily. They do not spend family celebrations together, but they have no problem coming to a mutual agreement about holiday and vacation schedules.
Angry Associates. These co-parents interact only when required to and they do not have much communication between them. These co-parents tend to be tense, hostile and even engage in conflict. They often require strict schedules with pick up and drop off in a neutral location.
Fiery Foes. There is a high level of conflict between the co-parents, extended litigation, and an inability to resolve any conflict between them. These co-parents would also require a significant amount of structure in a parenting plan that would likely have to be developed by the court through their legal counsel.
Dissolved Duos. The former spouses have no communication, and the non-custodial spouse may have moved out of the area leaving the custodial parent to raise the child as a single parent.
While developing a parenting plan might be a challenging process, both parents have the opportunity to make sure that their child's needs are carefully considered and that they do as much as possible to provide structure and stability for the child after the divorce is final.
When you work with one of the experienced Annapolis-based child custody attorneys at Cynthia H. Clark & Associates, LLC, you can feel confident that we will protect your rights and guide you through the divorce process with care. You may contact us today to schedule a consultation at our office.