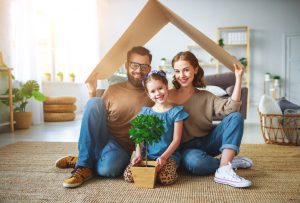 The highest court in the state of New York has just expanded the definition of what it means to be a parent, which will have far-reaching implications for all families in New York, but with special meaning for same-sex couples who are facing custody and visitation disputes. On August 30, 2016, the New York State Court of Appeals held that, ". . . where a partner shows by clear and convincing evidence that the parties agreed to conceive a child and raise the child together, the non-biological, non-adoptive partner has standing to seek visitation and custody under Domestic Relations Law § 70."
According to an article in the New York Times, the high court ruling emerged from a custody battle between a same-sex couple from Chautauqua County. Court papers identify them as Brooke S.B and Elizabeth A. C.C. The two began a relationship in 2006 and announced their engagement the next year. In 2008, Elizabeth was artificially inseminated and gave birth to the couple's son, who took Brooke's last name. Although Brooke was at the birth and cut the child's umbilical cord, raised him along with his mother Elizabeth and maintained a close relationship with the boy, they did not share any biological or legal ties. When the couple ended their relationship in 2010, Elizabeth cut off Brooke's contact with the child. When Brooke filed for custody and visitation, her petition was denied by a lower court due to the established legal precedent in the Matter of Alison D. v. Virginia M., which ruled that, "in an unmarried couple, a partner without biological or adoptive relation to a child is not that child's 'parent' for purposes of standing to seek custody or visitation under Domestic Relations Law § 70 (a)."
The high court ruling overturned Alison D., saying that, ". . . the definition of, 'parent' established by this Court 25 years ago in Alison D. has become unworkable when applied to increasingly varied familial relationships." In light of same-sex marriages being legalized in New York 2011, and then the United States Supreme Court recognizing marriage equality in 2015, the Court has recognized that the formerly traditional composition of a family being a mother and father and their biological children is expanding and changing.
The Times article quoted Professor Nancy D. Polikoff, from American University Washington College of Law, who said, "Many courts have simply said that this person looks like a parent and cannot just eliminate them from the child's life."
Maryland same-sex couples already enjoy the benefits of this expanding legal viewpoint of parenthood. In July of 2016, the Maryland Court of Appeals ruled unanimously that non-biological parents can be considered de facto parents by the family court for purposes of custody and visitation (Conover v. Conover). A de facto parent might be the partner of a lesbian who gets artificially inseminated, a gay partner whose partner adopts a child from a country which does not allow same-sex couples to adopt jointly, or a straight man or woman who participates in raising a child without having gone through the formal adoption process.
Are you a non-biological parent who is going through a divorce, or someone who was never married to your partner, but has concerns about how custody of your child is being handled? An experienced and compassionate Annapolis family law attorney at Cynthia H. Clark & Associates, LLC is here to protect your child's and your interests, and offer legal advice about your custody case. You are welcome to call 410.921.2422, or to contact us to schedule a consultation today.