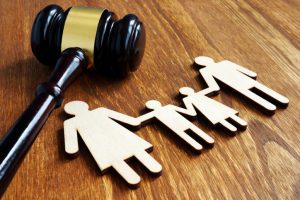 Under Maryland law, couples must live apart from one another for 12 months before they can obtain an uncontested divorce. The spouses may be required to testify in court that they have not spent the night together for 12 consecutive months. They are also required to have a witness who will corroborate their testimony in court.
Maryland Delegate Kathleen Dumais sees this requirement as archaic, and has introduced legislation, House Bill 274, which would repeal a provision that prohibits a court from granting a decree of divorce on the uncorroborated testimony of those seeking a divorce. If this law passes, a couple will no longer be required to provide a witness who will testify that they have not had sexual relations in the past 12 months. The bill would also repeal a provision specifying that in a suit for absolute divorce on the grounds of voluntary separation, the separation agreement is corroborated by the plaintiff's testimony.
In a story in the Baltimore Sun, Delegate Dumais, who is also a family law attorney, calls the process of requiring this witness a charade. So far, the bill has drawn support from other family law attorneys during a hearing in the House of Delegates. Dumais said that the witness requirement is designed to prevent people from evading that 12-month separation rule, which was eased last year for couples who do not have children – but even in those cases, some courts insist on a corroborating witness.
The story in the Sun reports that there are some lawmakers who are apprehensive about changing the law. A Republican delegate was concerned that removing the witness requirement would make it easier for one party to scam the other. Other lawmakers expressed concern that changing the law would only serve to make it far too easy to obtain an uncontested divorce.
Whether the bill passes and gets signed into law remains to be seen. This bill is further evidence of how the law evolves and changes alongside the culture and the values of the people of Maryland. If you are considering divorce, it is vital that you have a skilled, experienced Maryland divorce attorney on your side who knows the law, and who will fight for your interests.
When you work with an experienced Maryland divorce attorney from the family law firm of Cynthia H. Clark & Associates, P.A., you reap the benefit of their more than 30 years of combined legal experience working on your behalf. Please contact us to reserve a consultation to discuss your case in our Annapolis office today.