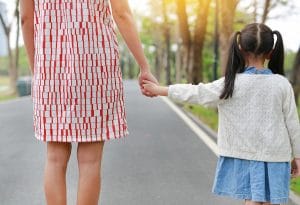 What is the role of the guardian?
If you have children, you have disagreements over co-parenting, especially if you are headed for divorce. If you are already there, adding stepparents or paramours to the mix may lead to actions that affect your children. Many times these situations lead you to court, and to minimize the impact on your children that a high conflict divorce, or a battle over a custody plan may have, a Guardian ad Litem may become involved.
A Guardian ad Litem is an impartial attorney appointed by the court to protect the best interests of a child during custody actions. While many states still use the term "Guardian ad Litem," in Maryland these advocates are now referred to as Best Interest Attorneys ("BIA"). A BIA may be appointed to your child after the court considers factors under Maryland law, including:
The request of one or both parties;
Existence of a high level of conflict;
Inappropriate adult influence or manipulation;
Past or current child abuse or neglect;
Past or current mental health problems of the child or party;
Special physical, educational, or mental health needs of the child that require investigation or advocacy;
Actual or threatened family violence;
Alcohol or other substance abuse;
Consideration of terminating or suspending parenting time or awarding custody or visitation to a non-parent; or
Relocation that substantially reduces the child's time with a parent, sibling, or both.
The court determines the best interests of the child through weighing a series of factors that can vary based on the relief being sought. It is the job of the Best Interest Attorney to provide the court with information sufficient to make sound decisions as to placing your child in the best environment available. In this sense, the BIA acts as the eyes and ears of the court to ensure decisions made on your child's behalf are truly in their best interests.
What does the Best Interest Attorney do, exactly?
Though issues related to your child may be discussed with you, the other party, and your attorneys, the BIA reports factual information and makes recommendations to the court after performing a comprehensive, independent investigation. Investigations involve conducting visits to each home in which your child lives, and interviewing your child, the parties, and other witnesses in the home or who have an influence on the child, or who simply possess information to assist the BIA in forming a picture of your child's life. He or she may also review your child's medical records and school records. Today, given the vast amount of electronic information available, BIA's may also conduct criminal background checks or research social media accounts as part of their investigation.
This may seem invasive; however, the BIA's job is to protect your child's wellbeing, which requires gaining an accurate picture of them and what he or she may be exposed to on a daily basis.
Additionally, while your child's wishes are considered, the BIA is not required to adhere to his or her preference when making recommendations, and the court may give deference to your child's age when making a decision to serve their best interests.
BIA's are paid but may serve pro bono. Barring any financial hardship, the court will generally require both parties to equally share in the expense beginning with payment of an initial retainer.
If you have a contentious situation involving child custody or visitation and need help, speak with the Annapolis family law attorneys of Cynthia H. Clark & Associates, LLC today. Our knowledgeable and caring attorneys are ready to guide you through any family court issue you are experiencing. Please contact the firm or call 410-990-0090 to arrange a consultation.