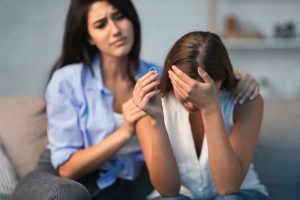 Custody battles – the fight between two parents over which one will obtain primary (or sole) custody of their child – are often fraught with a high level of conflict and emotion. Both parties may go back and forth trading insults, while each asserting that they are the best parent to be awarded primary residential custody of the child. Throughout all of the fighting, name-calling, slammed doors and veiled threats, the child is caught in between both parents. In Maryland, a parenting coordinator may assist parents after litigation has ended in these kinds of situations to make sure that both the best interests of the child and guidelines of the parenting plan agreement are taken into consideration when it comes time to make challenging decisions.
What is the role of the parenting coordinator in Maryland family law cases?
The role of the parenting coordinator is to serve as an intermediary between the courts and the co-parents in conflict. They serve as mediators between co-parents who are dealing with parenting issues, and they can serve as an arbitrator when the co-parents are unable to come to an agreement. The role of the parenting coordinator is outlined in Maryland Rule 9-205.2. The essence of their role is to "reduce the effects or potential effects of conflict on the parties' child." According to the law, parenting coordinators must be impartial. They are employed in various situations such as an initial action to determine custody or visitation, or an action to modify an existing order or judgment as to custody or visitation. There is no expectation of confidentiality as with an attorney-client or doctor-patient relationship between a parenting coordinator and their clients.
Who are parenting coordinators?
A parenting coordinator is a professional who might have a background in mental health services, social work or family law because of the mediation aspect. The law stipulates that a Parent Coordinator must be at least 21 years of age, hold a bachelor's degree and a post-graduate degree and at least three years of related professional experience beyond the post-graduate work. They must be licensed in their specialty; have completed at least 20 hours of training in a family mediation training program which meets the requirements of Rule 17-106(b); and completed at least 40 hours of specialty training in an organization recognized by the American Bar Association or the Association of Family and Conciliation Courts in addition to other specific requirements in the law.
Parenting coordinators can either be appointed by the court or hired independently by the parents of their own volition.
Statutory limitations for parenting coordinators
Under Maryland law, parenting coordinators are not allowed to communicate orally or in writing with the court about the case, they may not serve as an expert witness, and they do not have access to confidential information that is not already part of the case record.
The judge will develop a fee schedule for parenting coordinators and determine how and when they will be paid.
In a high-conflict custody case, parenting coordinators can educate the co-parents about the issues that they are confronting, and monitor the family situation to make sure that the custody order is being followed.
The primary goal of the parenting coordinator is to protect the child from the rampant conflict between the parents, but they also help the co-parents mediate minor disputes, facilitate productive communication and spend less time in court.
A compassionate Annapolis family law attorney at Cynthia H. Clark & Associates, LLC can represent your interests in your divorce and child custody disputes. If you are a parent considering the option of divorce, please call 410.921.2422 or fill out our contact form to learn more about how we can help.