As time passes after a divorce is finalized there are almost always changes in circumstances in the lives of both parties as they get on with their separate lives. One party might receive a job offer in another state, or the other party might have a permanent change in work schedule that conflicts with the visitation schedule. When one or both of the parties wants to alter the final divorce decree they must petition the court for a post-decree modification.
There must be a substantial change in circumstances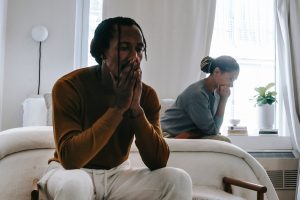 In order to keep families from going to court every time there is some change in their lives, and also to promote a sense of stability, there must be a substantial change in circumstances before the court will consider a modification of the original divorce decree. For best results, wait at least a year if possible before attempting to get a modification for changes to:
Child support
Child custody
Spousal support
Visitation schedule
Why are child custody, support or spousal support orders commonly modified?
There are many changes that can take place in the lives of both co-parents that might require a modification of orders, including:
One parent wants to relocate more than 50 miles away
One parent wants to increase or decrease the amount of child support
Modification or termination of alimony payments
Serious injury or failing health
Drug or alcohol abuse in the child's presence
If your former spouse has graduated and is now gainfully employed, if you lost your job and must decrease the amount you pay in child support or if your spouse wants to increase or decrease visitation with the child due to work constraints, these are all valid reasons to request a modification.
What is the process for post-decree modifications?
Working with a competent Maryland divorce attorney you file a petition for post-decree modification and then the court will schedule a hearing. Collect all of the evidence that you must present to the court to bolster your position. The judge will listen to both sides, consider the evidence that you present and make a modified ruling.
To learn more about what the criteria is for modifying a divorce decree or any other questions you might have about divorce, contact the law office of Cynthia H. Clark & Associates, LLC to schedule a consultation.