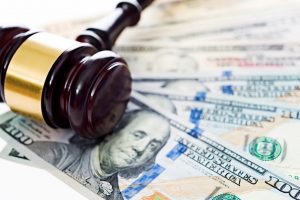 When you are seeking a divorce in Maryland, your retirement, pension, and/or long-term savings plans are eligible for division under the state's equitable distribution laws. The division depends on when the accounts were opened, how much money was invested before and during your marriage, and/or whether or not marital funds were used in those investments. In short, your particular circumstances could determine whether or not the money in your 401(k) is considered marital property, though it is not the only reason why such assets may be divided.
Your retirement account may be your largest marital asset
In Maryland, the courts have almost full-scale discretion in valuing retirement accounts as marital property. In a divorce, these benefits can be calculated via three different methods:
As equal to an employee's contributions plus interest accrued;
As the "present value" of future benefits expected to be received after retirement by the spouse that is the employee; or
Through determining a percentage to be paid to the spouse that is not the employee from any future retirement payments received by the employed spouse, payable "as, if, and when" received.
Which method the courts choose to evaluate you or your spouse's retirement account is up to your individual case.
Federal law and Maryland Code Family Law Section 8-205(a) govern the distribution of retirement accounts. When such accounts are part of the marital estate, the courts must execute a Qualified Domestic Relations Order (QDRO) for the plan administrator to be able to allocate funds from any retirement account to a non-employee ex-spouse.
Outside of the family home, retirement accounts are likely to be your most substantial marital assets. If you and your spouse agree on the means to divide your accounts, you should communicate that to your Maryland divorce lawyer. If you contest the means by which division is proposed, you will need skilled representation and a compelling narrative to aid in your advocacy efforts.
The law office of Cynthia H. Clark & Associates, LLC specializes in retirement accounts in Maryland divorces. We offer dedicated guidance throughout the divorce process and can help you ascertain a strategy for asset division. To reserve a consultation time with an experienced Annapolis divorce attorney, please call 410-990-0090 or fill out the firm's contact form.