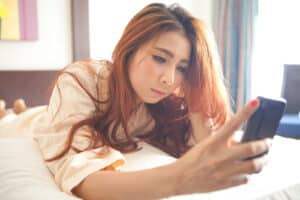 Despite other NY judges allowing process service via Facebook for divorce papers, Brooklyn Supreme Court Justice Jeffrey Sunshine refused to allow a woman to serve her estranged husband with divorce papers on Facebook. A Wall Street Journal story reports that the wife says her husband has moved to Saudi Arabia, but she has communicated with him recently through Facebook. She says that her husband abandoned her three months after they were married when she was six months pregnant.
Justice Sunshine said that since the Facebook profile had not been updated since 2014, he needed to see more proof that it was his account.
Accurate process serving is critical
A story in The American Genius says that the important point of service of process is to make sure that the person who is named on the account is using the account for service of process, in order for it to be accurate and timely. According to their research, Utah is at the leading edge of providing alternative ways for its citizens to interact with the court system. They included electronic format, including email and "other possible electronic means" (back in 2001 before the advent of social media), and then in 2010, the rules were amended and the courts created a specific affidavit for service of process using electronic formats: Facebook, Twitter, text message and phone.
In the case in the Brooklyn Supreme Court, the problem seems to be that there was no way to verify that the errant husband was the owner of the Facebook account, and that it was an account that he checked often enough to be able to receive the documents.
The Wall Street Journal story claims that judges are not opposed to the idea of allowing a social network to substitute for a mailman or an in-person process server in general. However, some courts are still reluctant to rely on Facebook and other social networks exclusively as a way of being in communication with an opposing party.
Given the increasingly ubiquitous nature of social media and electronic communication in our lives, more states will likely adapt methods for making use of electronic service of process. There needs to be a way to make sure that the person being served receives the notification in a timely manner.
Maryland law requires that the defendant be served properly or the case will be dismissed: MD Rules 2-101, 3-101; Courts and Judicial Proceedings 6-301. You can serve legal documents by a sheriff or constable, a private process server, or through certified mail, but you are forbidden from serving the papers yourself.
If you know that it is time to start planning for divorce, you will need the services of an experienced Annapolis divorce attorney on your side as you move through the tumultuous process of divorce. We urge you to give us a call at 410.921.2422 or fill out our contact form and schedule a consultation where you can discuss your case with our knowledgeable team of Maryland divorce lawyers at Cynthia H. Clark & Associates, LLC, who will protect your interests.