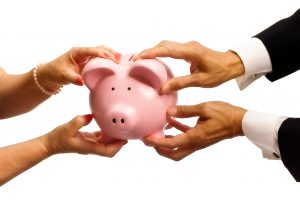 Facing the prospect of a high net worth divorce can be daunting. Your mind might be brimming with questions about how to get through the divorce without losing everything you have worked so hard to build and preserve. If you are living in Anne Arundel County and facing the prospect of a complex divorce, you are not alone. While Marylanders can boast the 3rd highest median household income in the country, according to a real estate market trend report, Anne Arundel County is home to seven of Maryland's 50 most expensive zip codes. Whether you live on Gibson Island, or in Annapolis proper, you face some unique challenges when it comes to divorce.
First, couples with substantial assets can see significant levels of conflict – and that can lead to increased costs and fees. When you have substantial assets, it is easy to feel as though you have to fight, fight, fight to keep them. Sometimes, this may be the case – but it need not be. The lower the level of conflict, the lower your associated costs will be. Mediation is a smart option for working out a divorce agreement. It is faster, less expensive, and completely confidential. It also forces you to consider what means the most to you, and encourages compromise.
The second concern is if, in anticipation of divorce, one spouse has been hiding marital assets. A study conducted by the National Endowment for Financial Education reports that about 31% of spouses who combine assets report that they have been deceptive about money, and another 58% admitted to hiding money from their spouse. Hidden assets are common enough in high net worth divorces, so a skilled divorce attorney knows where to look and how to work with forensic accountants and other experts to make sure that all the marital resources are inventoried and available for an equitable division.
The third factor applies to business owners. If one party owns a business or professional practice, it may still be considered marital property. If the company is beholden to shareholders, or if multiple parties own and/or manage the business, proper and exact valuation is critical to ensure that all parties are satisfied. We often work with business appraisers and forensic accountants to determine the value of the business or practice, and determine the marital interest that each party has in the business.
Fourth, remember that both your and your spouse's retirement accounts will be subject to equitable division in the divorce. Even if you had the job before you were married and had already been contributing to your retirement account, the value of your retirement account which has accumulated from the date of your marriage until the divorce is granted is considered marital property, and is subject to division. While they are not likely to be split at the time of the divorce, your divorce lawyer can draft qualified domestic relations orders (QDROs) that ensure you will receive your share at a future date.
Finally, you should know that your child care costs could be higher than you think. When parents have a monthly combined adjusted income that exceeds $15,000 per month, the regular Maryland child support guidelines will not always serve as a cap on child support. In cases where the parents have high incomes, the court has broad discretion when deciding child support obligations. They may consider the standard of living the child enjoyed when their parents were married, and set an amount for child support that is in the best interest of the child.
At Cynthia H. Clark & Associates, LLC we are a team of experienced Annapolis divorce attorneys who are here to protect your interests in a high net worth divorce. You are welcome to give us a call at 410.921.2422 or fill out our contact form and schedule a case review today.