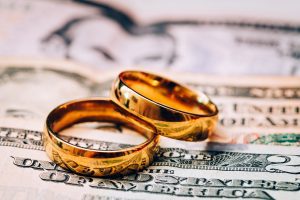 Adjusting to life during and after a divorce can take some time. In addition to emotional changes, financial changes can take some getting used to as well. Changing your lifestyle to fit your budget, or supporting yourself with only one income are typically expected financial expenses that come with a marriage split.
However, there are other expenses that come up when you go through a divorce that you might not have considered. They can add extra, unwanted stress to the divorce proceedings, and affect you long after your divorce is finalized.
If you're considering a divorce or are currently going through one, here are some of the common yet unexpected expenses you may have.
Insurance plans and policies: Most people focus on health insurance, especially if they have children. However, there are a number of other insurance policies that you may not be thinking about when you divorce. Many family insurance policies come in packages that roll in auto, home, and life insurance. After a divorce, policies and premiums will probably change when your assets are divided. It is smart to talk to your insurance agent in advance to find out how your premiums will be affected. This will also give you the option to look for a new insurance company that offers better rates if you're not happy with your new premium.
Taxes: You and your ex-spouse will be taxed separately after your divorce is finalized. Taking into account changes in income and tax filing status, you might find a significant difference in taxes you owe now compared to taxes you owed in the past. There are also differences in what you can claim on your taxes depending on who pays and who receives alimony. Speak to your accountant about potential tax changes so you're ready.
Retirement plans: If you have relied on, and contributed to, your spouse's 401(K) or other retirement plan over the course of your marriage (or vice versa), you may need to make changes post-divorce. You may be allowed up to half the value of your ex's 401(K) – ask us about the division of same during your visit – but you are responsible for implementing your own retirement plan after your divorce. Make sure you are informed and ready to transfer assets to a new plan that's appropriate for your new financial situation.
Family memberships and plans: Family plans are typically less expensive than traditional plans. If you have family memberships at places like the gym, pool, or club, and need to change it to an individual plan, the fee will likely go up. Keep the same in mind for plans like cell phone bills.
Professional charges: As you move through the divorce process, you will have expenses like court and attorney fees. There may be other costs as well, like will drafting and financial planning. It is crucial to have a good understanding of your financial landscape and formulate a budget your legal costs, and design a plan to repay them with the least amount of stress.
Divorce is a difficult time, but it is also the opportunity to start anew. Make your fresh start easier by preparing yourself for the expenses you may encounter during your divorce and afterwards.
At Cynthia H. Clark & Associates, LLC, our experienced Annapolis divorce lawyers can answer all your questions about the process. Remember, being prepared is part of a strong strategy. To reserve a consultation at our office, please call 410.921.2422 or fill out our contact form.