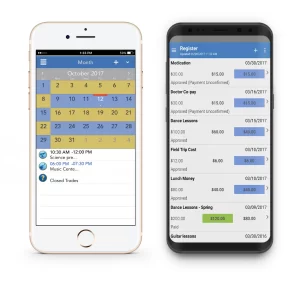 One of the biggest challenges that many couples have post-divorce is communication. When you have children together, just because the marriage has ended does not mean that your relationship has ended. It will continue throughout your child's life, but it will definitely change. If the divorce has been difficult or contentious, then you might have a hard time communicating with your former spouse. Since you still have to talk with them about all child-related issues, there are smart phone applications that will help ease the stress of trying to find a new way to interact with your former spouse.
As convenient as these applications can be, there will still be times when parents will actually have to speak to one another. But when all of the details are in order, and there is a paper trail for payments and event notifications, it can help eliminate the source of a lot of conflict between former spouses.
Working with an experienced Annapolis divorce attorney can help make sure that you understand the divorce process, that your interests are protected and that you have the legal support to handle all of the challenges that come with divorce and learning how to co-parent after the divorce is final. The trusted legal team at Cynthia H. Clark & Associates, LLC is here to advise you and represent your interests in a divorce. You may contact our firm today to arrange a consultation to discuss your case. We are proud to serve clients throughout Maryland.