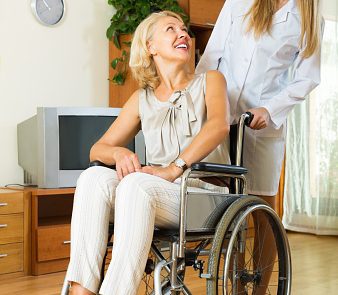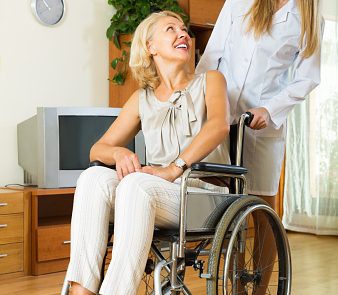 The Maryland State Bar Association defines a guardian as someone who has been appointed by the court to assume legal responsibility for another person, another person's property or both. The duties of a guardian have been expanded, giving them additional duties and creating a process by which an adult child may petition a court to compel visitation with a parent.
Guardians are responsible for people who are disabled and are unable to make decisions with regard to their finances or medical care due to mental illness or physical disability. Guardianship arrangements are also made for minors whose parents have passed away, or for minors whose parents are unable to care for or make decisions on behalves. However, for the purposes of this article and the new law, we will be referring to Guardianship of the Person, which is adult guardianship arrangement.
The new law, Duties of Guardian of the Person and Visitation Between Adult Child and Parent, introduces new duties for a guardian of the person including the following:
To enforce the disabled person's right to receive visitors, telephone calls, personal mail and electronic communications.
To let the disabled person's family know if the disabled person has died or been hospitalized.
To inform the disabled person's family about the funeral arrangements and the final resting place of the disabled person.
To file a petition on behalf of an adult child to compel visitation with a "proposed visitee" who is a parent of the adult child. (The law goes into explicit details about this process.)
A guardian can be a blood relative, a family friend or a public organization such as the Maryland Department of Social Services if a family member or another suitable candidate cannot be found to fulfill the role. A guardian of the person makes important decisions about the ward's (the person being cared for) health care, their meals, housing and other necessities of life, while a guardian of the property makes decisions about the ward's income, property and other issues with regard to finances.
The appointment of a guardian is ideally done before the ward becomes incapacitated. For example, if an elderly man or woman loses a spouse, and is then diagnosed with a degenerative disease which will leave them incapacitated, while they are still of sound mind, they might choose someone to handle their affairs. Parents who have a child with physical or mental disabilities might appoint a guardian for that child who would take over caring for them if they pass away. Choosing a guardian is an important decision which requires much consideration because a guardian has total control of all of the decisions that affect the person's life.
Cynthia H. Clark & Associates, LLC, does not work with guardianship cases.