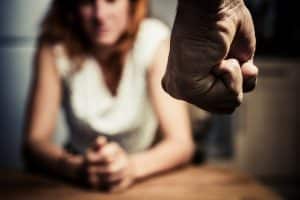 Maryland has passed two new bills that will strengthen existing laws regarding peace orders and stalking.
The first bill, House Bill 155/Senate Bill 278: Criminal Law – Stalking and Harassment, would prohibit a person from engaging in a malicious course of conduct where the person intends to cause, knows or reasonably should have known that the conduct would cause serious emotional distress to another. This new law changes the definition of stalking, harassment and the misuse of electronic communication. It removes the need to prove malicious intent and expands the definition to include cases where the defendant's intentional acts cause the plaintiff serious emotional distress.
According to federal law, stalking occurs when an abuser acts in such a way as to intentionally create fear of harm or death for the victim. 18 U.S. Code § 2261A Stalking is a way in which abusers can exert power over their victims, terrorize them and cause them significant emotional distress without ever laying a finger on them. The National Coalition Against Domestic Violence reports that a 2011 survey found that 5.1 million women and 2.4 million men have been victims of stalking in their lifetime. Stalking can be an indicator of other forms of violence. About 81 percent of women who were stalked by a current or former husband or cohabitating partner were also physically or sexually assaulted. Stalking victims suffer higher rates of depression, anxiety, insomnia and social dysfunction than others in the general population; 37 percent of stalking victims suffer from post-traumatic stress disorder; and, one in four stalking victims contemplate suicide.
These changes to Maryland stalking laws would punish those who engage in systematic, psychological torture against their victims, create a more substantial deterrent than the laws currently in place provide, and protect potential victims of these terrifying crimes.
Expanding Peace Orders to include the tools of modern technology
The second bill is House Bill 314: Peace Orders – Grounds for Relief. Changes to the law with regard to those grounds a person would require in order to obtain peace orders against another person including the addition of the following: misuse of telephone facilities and equipment, misuse of electronic communication or interactive computer service, revenge porn, and visual surveillance to the list of offenses alleged to have been committed by a respondent against a victim for which a peace order request or a peace order petition may be filed under specified circumstances.
While stalking most often involves the perpetrator physically following and spying on their victim, stalking can also take place electronically. The changes to the law update the current law to include all of the tools now available to harass victims electronically. Therefore, if an abuser has been harassing their victim by sending unwanted or threatening text messages, telephone calls or voicemail messages, emails, and engaging in revenge porn, these behaviors are now included in the law. Now victims can achieve a sense of safety from these behaviors by obtaining a peace order.
If you are going through a divorce or dealing with another family law issue, and you do not feel safe in the same house with a family member or partner who is hurting you or your child, we can help you seek protection. Please contact Cynthia H. Clark & Associates, LLC, right away to meet with us in our Annapolis office. If you do not live in Annapolis but are still living in fear, please call us to find out how we can help.