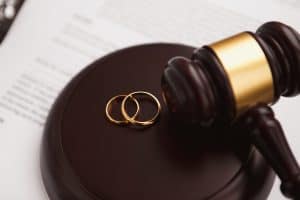 In January, Amazon founder and CEO Jeff Bezos and his wife Mackenzie announced they were planning to divorce. This set off dozens and dozens of articles and think pieces speculating about how the couple's billion-dollar fortune might be divided.
Jeff and Mackenzie Bezos have been married for 25 years; in fact, Mackenzie was one of Amazon's first employees. Their divorce could be one of the costliest in history, with Jeff Bezos' current worth estimated at $137 billion. With no reports that the couple had a prenuptial agreement in place, any wealth accumulated during their marriage could be split evenly. Washington, where the couple resides, is a community property state, meaning property and assets acquired during the marriage is generally divided equally between the couple.
High-asset divorce can be a long and complex process. It requires planning and wise decision-making. Ultimately, the goal for your divorce should be that the division of assets is equitable, as per the law. Sometimes, however, this can be difficult, especially with so many assets at play.
Understanding what's at stake in your divorce can help you prioritize and safeguard what's most important to you. Maryland is an equitable distribution state, which means that marital assets are distributed equitably and fairly, but not necessarily 50/50 down the middle. Keep the following items in mind when discussing your divorce with your family attorney:
Marital assets – retirement and pensions, 401Ks, savings and checking accounts, cars, boats, furniture, jewelry, art
Real estate – primary residence, vacation home, income properties, timeshares, maintenance costs
Investments – stocks and bonds, family business, company shares, offshore investments, business valuations
Payments and debts – credit cards, personal loans, business losses
In the case of a couple like Jeff and Mackenzie Bezos, marital assets might also include intellectual property, patents, and royalties. However, it's important to remember that division of property in high-asset divorce can be challenging.
For example, Jeff Bezos owns the Washington Post, 16% of Amazon, and a space exploration company called Blue Origin. These are all considered community property, so Mackenzie will have a financial interest in all three of these. There is more complexity in dividing privately held companies, like the Washington Post, than publicly traded companies.
You can see how high-asset divorce isn't as simple as just deciding who gets the house and who gets the furniture. Protecting your assets and wealth for the sake of your family and future is our goal. The attorneys at Cynthia H. Clark & Associates, LLC are experienced with complex divorce. For a consultation at our Annapolis office, please call 410.921.2422 or fill out our contact form.