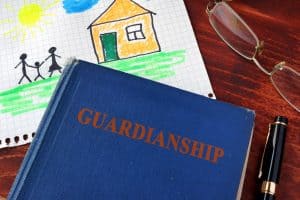 In a groundbreaking move, Maryland has become one of two states that now allow immigrant parents to appoint guardians for their children in the event they are deported. As enforcement against undocumented immigrants increases and parents become separated from their children, either extended family members take over their care, or – more tragically – children fall into the cracks of the system.
As of November 2018, there were approximately 14,000 children in government custody without their parents. Lawmakers in two states, Maryland and New York, have expanded their guardianship laws to help ease this problem and put emergency guardianship legislation into place.
What is standby guardianship?
Guardianship, in general, allows parents to designate a person who can legally make important decisions about their child, in the event that the parents die or become incapacitated. In Maryland, it can take many months to complete the documentation, and some guardians must be supervised by the court even after the appointment has been made.
Standby guardianship differs in that the parents retain legal authority of their children. The Child Welfare Information Gateway, under the U.S. Department of Health & Human Services, expands on the differences:
"The [standby] guardianship may go into effect during the parent's lifetime and may continue after the parent's death.
The parent retains much control over the guardianship. He or she may determine when it can begin (although it may commence automatically if the parent becomes seriously ill or mentally incapacitated) and can withdraw the authority if the arrangement does not work to the parent's satisfaction.
The parent shares decision-making responsibility with the guardian. During the parent's lifetime, the guardian is expected to be in the background, embrace responsibility when needed, and step back when the parent is feeling capable."
What Maryland's new court rules propose to do
As of January 1, 2019, new court rules went into effect in Maryland regarding guardianship. Most of these changes deal with hearings, but they also added "'adverse immigration action' as a new basis for establishing standby guardianship of a minor." This means that undocumented parents can prevent their children from becoming wards of the state. It also means that caseworkers, officials, or family members will not be scrambling to find the children new homes on short notice.
Another added benefit is that the parent or guardian won't have to file the forms with the courts for up to six months; until then, they only need to show the filled-out paperwork to any authorities, like ICE officials or school administrators, who request it.
"Right now, there are so many unknowns for Dreamers, DACA recipients, people with TPS," said Carlo Sanchez, a son of El Salvadoran immigrants who co-sponsored the bill in Maryland. "We have a responsibility to talk about what happens when those people go away."
You can find standby child guardianship forms for Maryland here.
The family law attorneys of Cynthia H. Clark & Associates, LLC does not handle guardianship matters.