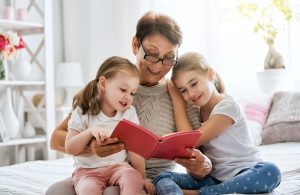 The holiday season is upon us. For many, this means more time spent with family and friends. When you are divorced, however, and you co-parent your children, the holidays can add more stress than seems fair.
When you create a Parenting Plan, your holiday schedule is planned in that document. Perhaps your child will alternate holidays, or maybe you and your spouse agree to spend a specific day, like Thanksgiving, with your child together. If both parents agree, there is a lot of flexibility available for holidays, and under normal circumstances, whatever you decide will be approved by the judge (providing it is in the best interests of the children).
However, there may be exceptions to the rule that you did not consider, such as last-minute plans to go away, or the death of a family member, or a sudden illness, etc. You may also be dealing with a co-parent who feels he or she has been unfairly treated, or who simply refuses to abide by the Court Order.
Let's look at some of these exceptions.
Making your case for flexibility
Changes in circumstances can happen quickly – and now you need to make a change for this particular holiday season. As the spouse making the request, it is important to be straightforward and honest. Along with your request to your ex-spouse, you should offer to make compromises elsewhere in your agreed-to schedule, such as allowing your children to stay with your ex for an extra day, or for more time during their next visit. Perhaps you can offer up "your" holiday in exchange for the extra time you want to spend for this holiday.
These types of exchanges should be written down, so that both you and your ex-spouse have a record of it. Even if you and your ex have always made allowances before, send an email to your ex with the proposed changes, and ask him or her to reply "I agree," or "Okay," or in some other way to show that both of you are onboard.
If you need a change in your schedule that is permanent, however, you should speak with your lawyer about your options for modifying the Order. Again, if you and your ex are in agreement about this permanent change, it should be a relatively smooth process.
Options when your ex-spouse refuses to follow the Parenting Plan
If your ex refuses to abide by the Court Order during the holidays, and all attempts to work it out on your own have failed, then you have a more complicated issue on your hands. There are a few things you can do to protect your rights to parent your children:
Have your lawyer send a letter to your ex. A letter from your attorney that informs the other parent he or she must obey the court-ordered custody arrangement or face legal penalties may be enough to change his or her behavior.
Ask for mediation services. If your ex is having a hard time sticking to the Parenting Plan, mediation may help you resolve those issues. The chances are good that you may still require a permanent modification to the Order, but you and your ex could reach a more amicable (and amenable) solution if you avoid jumping right into litigation.
Request changes to the custody arrangement. If your ex repeatedly violates the child custody order, it may be time to request modifications to the Parenting Plan. This does not have to be contentious, but it could be – and you should be prepared for that. Your lawyer can help you craft a strategy to move forward.
File a motion for contempt. Taking this action will force the other parent to appear in court and explain why he or she violated the child custody order. Penalties for determined violations can include sanctions or fines, or even a brief time behind bars in the case of delinquent child support.
Call the police. If you fear for the safety of your children, call the police. If your co-parent has kidnapped your children, call the police. This is not a catch-all answer to address any issues you have, of course, but in some cases it may prove necessary.
If you face child custody conflicts with your ex-spouse this holiday season, the Annapolis family law attorneys at Cynthia H. Clark & Associates, LLC are here to help you. We focus on representing you, and fighting for the best possible outcome in your case that leaves you and your loved ones with a fair and equitable arrangement. To request a consultation and our law office, call us today at 410.921.2422 or complete our contact form.