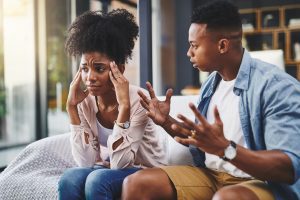 When most people walk down the aisle and say, "I do," they are incapable of envisioning themselves as anything but blissfully in love with their partner for the rest of their lives. It can come as a bit of a shock when you realize that your marriage is ending – even when you are the person who initiated the dissolution.
At Cynthia H. Clark & Associates, LLC, we have helped a lot of people through the process of getting a divorce in Maryland, and have found over the years that most are unprepared for how it will affect their lives outside of simply not being married anymore. We want our clients to be prepared for these surprises as best they can, so we wanted to talk a bit about the hurdles you might face outside of the legal realm:
You will need a support team. Make sure that you surround yourself with a support network of people who care about you and will listen when you need to vent. Seeking the help of a professional counselor is not a sign of weakness; in fact, he or she can help you adjust to your new life in positive ways.
Some people will choose sides – and they may not be who you think. Some of the people you thought you would be able to rely on will choose your spouse's side. Others will side with you even though you assumed they would not. Many may choose to remain friends with both of you. Regardless of what happens, be respectful of your ex and focus on being present with the people you are with.
You will feel things you did not expect. When you and your former spouse are finally finished with the divorce process, you may experience feelings of loss or sadness you were not expecting. Be prepared to face a rollercoaster of emotions as you go through the divorce. This is perfectly normal.
You still need to take care of yourself. Getting a good night's sleep, eating well and engaging in the activities you always loved whenever you can – essentially, maintaining a "normal" routine –will help preserve your sanity while everything around you seems to be in chaos.
Your kids are dealing with the changes, too. If you have children, remember that each one will process the divorce in different ways, and it will impact them far more than you think it will. Do whatever you can to shield them from the conflict, and be available to listen when they need to talk. Encourage them to talk about what they are feeling even if it is not with you. Knowing that what they are feeling is OK and normal and that they will get through it can help them face the tremendous life changes they are going through.
Your future is what you make of it. As you move through the pain, anger, frustration, and insanity of divorce, take some time to focus on planning your future. Focus on making plans for your new life while you close this chapter on your old life. Endeavor to use this experience to learn from the mistakes of your past so that you are not doomed to repeat them again.
We have heard people say that divorce is almost worse than the death of a loved one. When someone dies, you grieve their loss and move on. When a marriage ends, it represents the loss of the hopes and dreams that the two of you shared. Even if the divorce is a welcomed thing for you, it still represents a dramatic life change. Allow yourself the time and the space to grieve. You might not realize it, but you will need it – and you will be better off in the long run for it.
Cynthia H. Clark & Associates, LLC is an Annapolis-based family law firm serving clients throughout the state of Maryland. If you are considering a divorce, you may contact our firm to reserve a consultation time to discuss your case.